Delicate clothing requires cool water in order to retain their elasticity and quality. To prevent garments from shrinking and to keep your pieces looking their best – we recommend that you hand wash or use a delicate or gentle cycle on your washing machine. When using your washing machine, it is best to use the coldest setting and to use a clear, mild detergent. Naturally whiten your shirts by adding a 1/2 cup of lemon juice to the final rinse.
Delicate items should be placed in an ANNE FONTAINE mesh washing bag to help prevent snagging or twisting during machine cycles. Turn your clothes inside out to maintain their color and quality. You may purchase mesh washing bag by clicking here.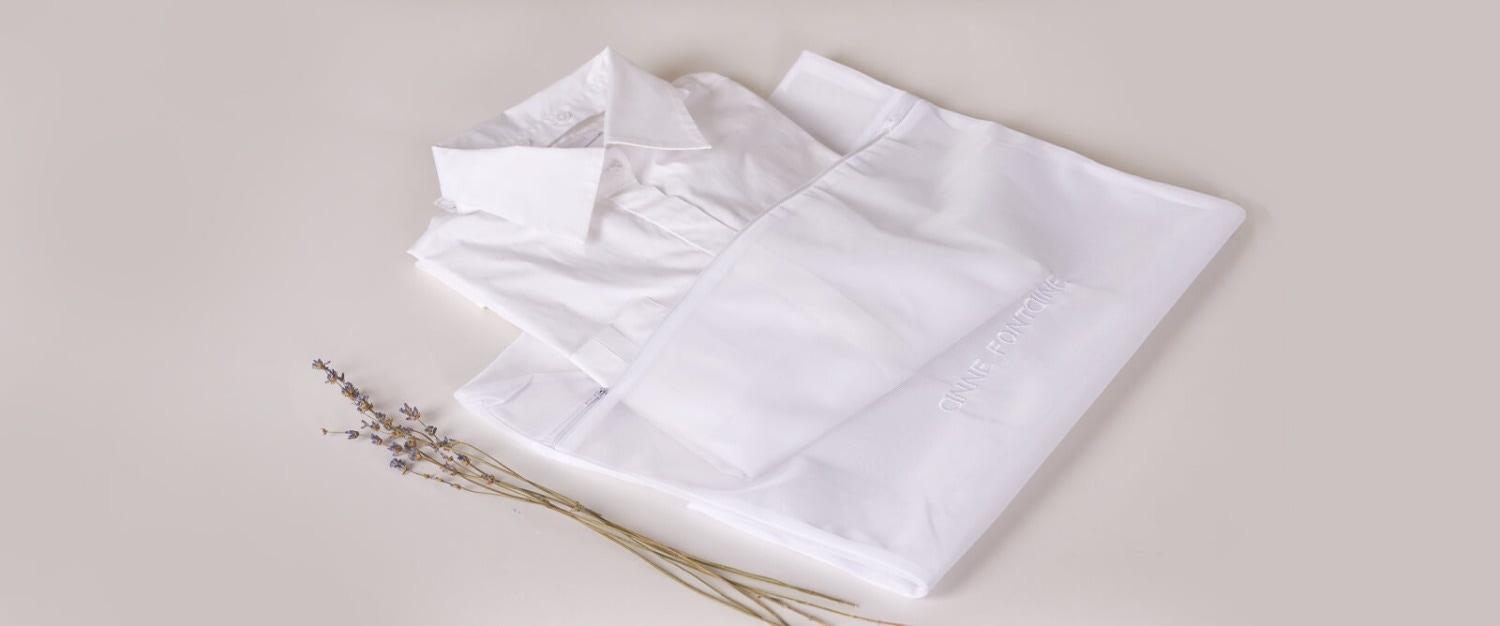 To keep the garment's natural size and shape lay your clothes flat to dry. Tumble drying can shrink or may cause damaged to your garments. This is also better for the longevity of your pieces.
Storing your clothing with cedar and lavender is the best way to preserve your wardrobe. Cedar provides a natural fragrance and eliminates the moisture from the air by acting as natural dehumidifier. Lavender is the perfect way to freshen your garments and naturally protect your pieces.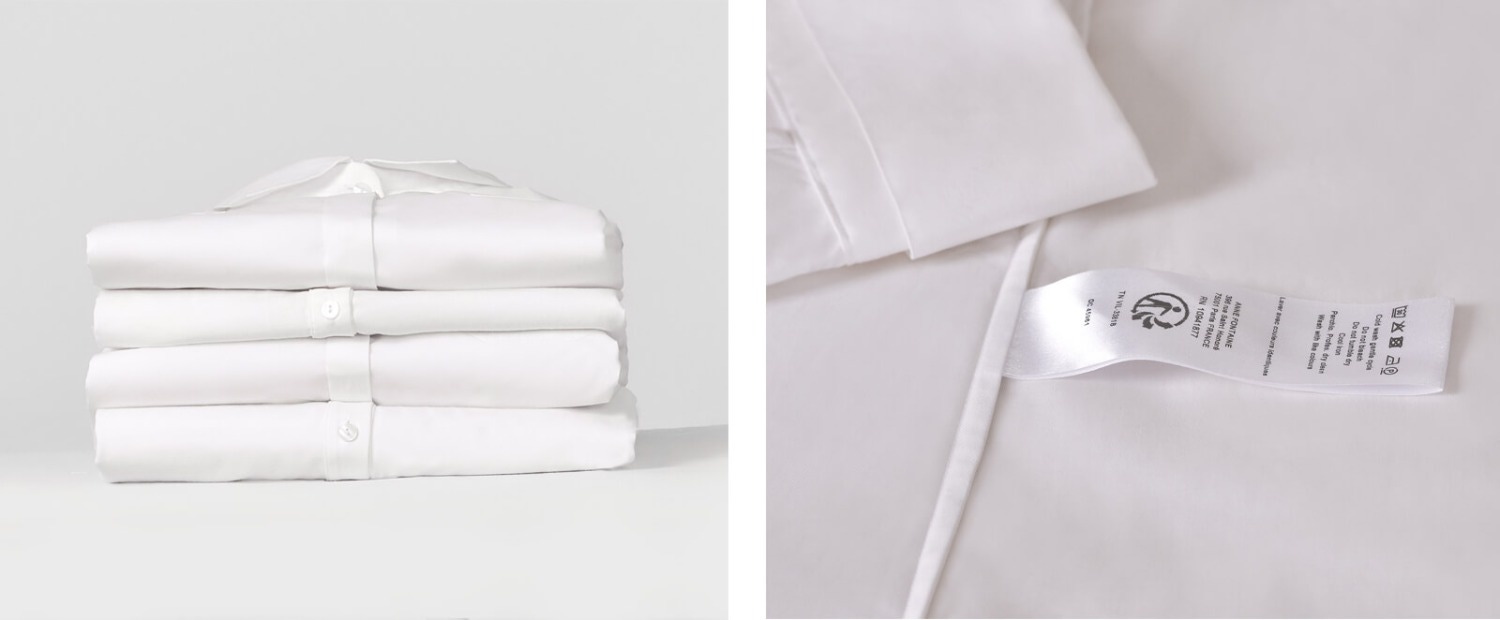 Each ANNE FONTAINE garment comes labeled with detailed washing instructions created specifically for maintaining the materials in your piece. Make sure to review the instructions located on the inside of your garment before washing your items.