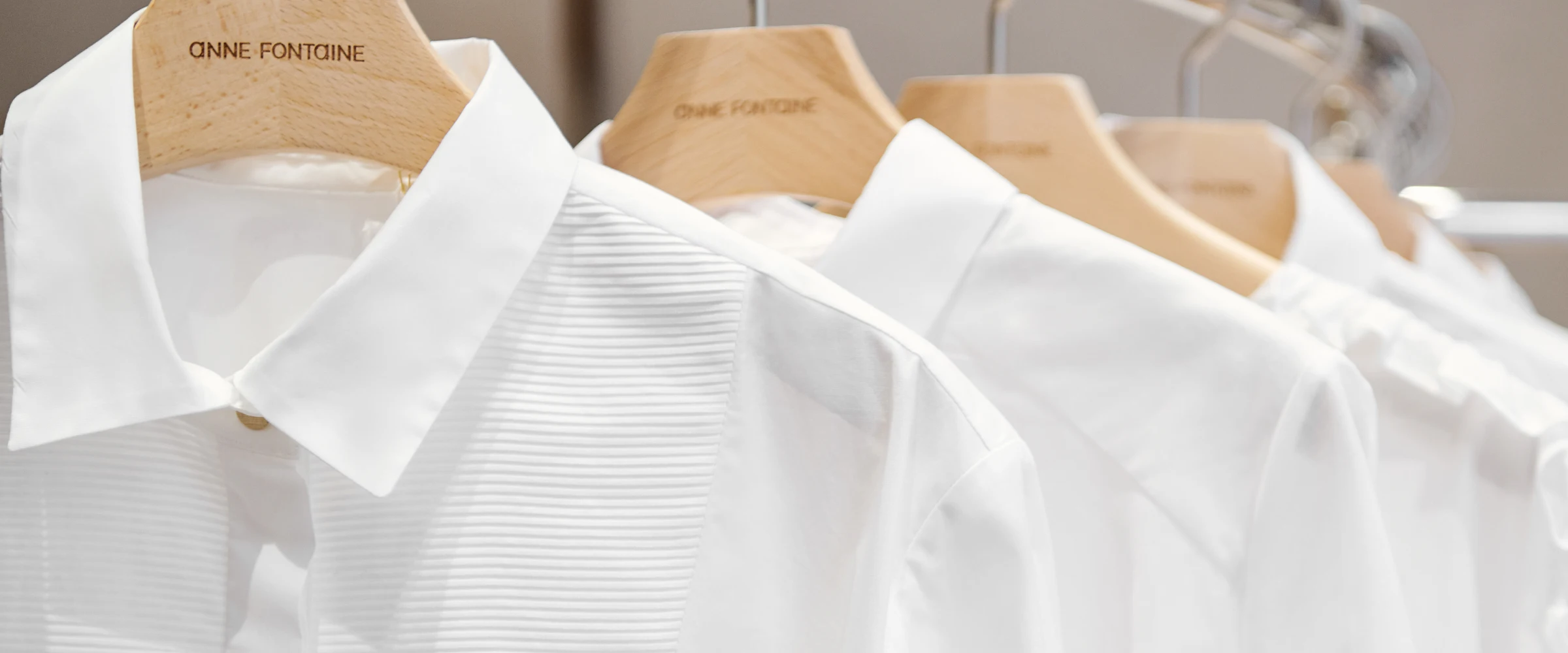 At ANNE FONTAINE, our purpose is to build a global community of creative minds dedicated to creating the finest fabrics and garments. We believe that to achieve this goal, we must protect not only the physical integrity of each ANNE FONTAINE garment but also our intellectual property by looking after our brand.
We have carefully crafted our brand and are proud to say our garments are made with the finest materials, detailed stitching and precise fit. ANNE FONTAINE garments are designed to last for years. For you to get the best out of your ANNE FONTAINE garments and ensure their authenticity, we recommend purchasing through our own ANNE FONTAINE boutiques, annefontaine.com or authorized retailers.
We take great care to protect the ANNE FONTAINE brand. We are therefore committed to removing any infringing content from third party websites, and prosecuting infringements where possible.
We are grateful to our loyal clients who notify us if they see suspected counterfeit garments, this includes fake websites or listings that appear to be us but are not, such as an unauthorized third-party seller using a website address like ours.
Please contact conciergeeu@annefontaine.com if you wish to notify us and provide as many details as you can, such as images, name and location of seller, website address. We appreciate your support in helping us keep our merchandise authentic.